Eldor can offer help on different systems, and can offer products from other companies. We also do some product development of our own in Kairos Technology, a company funded by the Eldor group (and others) completely dedicated to developing new technology, specifically the product Kairos - Control Room Assistant.
ABB control systems
Eldor delivers products supporting ABB services and projects. If you need any ABB hardware for your control system, or any licenses for your control system Eldor is ready to help.
Through our Authorized value provider agreement with ABB, Eldor delivers the full portfolio of ABB control technology products as a channel partner.
To quote ABB: "ABB channel partners deliver services in seamless cooperation with ABB. We bring ABB's products and services straight to your front door. The ABB channel partners have in-depth knowledge of local markets and are conversant with the defined ABB products and processes."
Eldor's lean organisation and processes will assure you as a valued customer, both competitive pricing and fast delivery of products. We can help you with setting up a bill of materials and guide you to find the most efficient solution fitted to your needs.
Eldor's expertise within new and old control technologies from ABB will help you with overcoming challenges you have, for instance with obsolete equipment, as well as getting up to date with the latest news within technology.
Honeywell DynAMo
As a Honeywell Authorized Distributor in the Honeywell Process Solutions Channel Partner program, Eldor delivers a full lifecycle support for DynAMo M&R.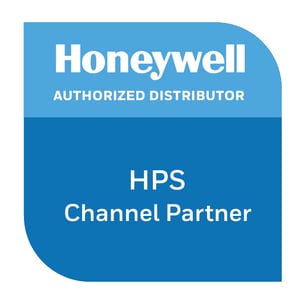 Our Software Solutions Provider Agreement with Honeywell Process Solutions gives Eldor the opportunity to provide our customers DynAMo M&R installations and/or service agreements for the Process Control System.
With use of Honeywell DymAMo Alarm Management and the tools inside Metrics & Reporting, Eldor will seamlessly be able to collect and store your alarm- and event data from any data source, and automatically generate web based, standards-compliant key performance indicator. These will give our customer accurate snapshots of current alarm system performance for the site.
Service Level Agreements
Eldor has service level agreements with different customers on both ABB control system and Honeywell DynAMo.
We offer:
24/7 telephone support/service desk

1st to 3rd line support, with support from the OEM for 4th line support

License management
OS and anti-virus patching
PMA visits
System modifications and maintenance
For more information on how we can support your asset, please contact us!
Give us a call or drop us a few lines, and we'll be happy to discuss your product needs.
Connect with an Eldor specialist: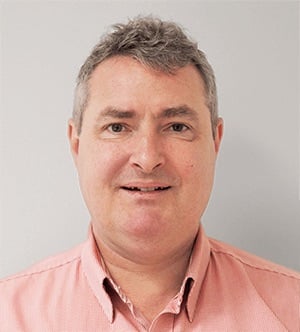 Ola Guldbrandsen
Sales & Marketing Manager
Client liaison
Bid leader
Sales management
+47 992 72 221 or ola.guldbrandsen(a)eldor.no
Ola Guldbrandsen's background:
Ola is a commercial and relationship-oriented leader, and the sales and marketing manager at Eldor AS. His experience is mainly from management positions in different companies, including ABB AS and Otra Norge AS. Ola started his career as a panel installer in electrical companies.
Ola's key qualifications include sales management, and operation of medium sales organisations and production companies within electrical panel building.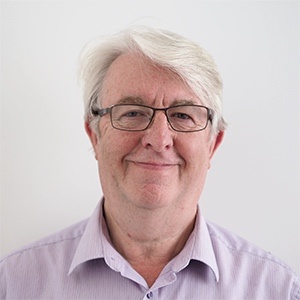 Kit Hall
Client Liaison Scotland
Client liaison for Eldor UK
Management professional
+44 7377 520830 or kit.hall(a)eldoruk.co.uk
Kit Hall's background:
Kit is our Client Liaison member of staff based in our offices in Aberdeen, Scotland.
Kit has been in the Oil & Gas service sector since 1983 with experience across the board from work as an NDT Inspector & Electronics R&D technician onshore, to Logistics supply for both on & offshore UK & Overseas. Whilst also holding Management roles, with extensive Account Management and Business development knowledge over 34 years. This has covered DCS, F&G, ESD, Solutions. Cyber Security and Software management packages.
Kit started his career in the British Army at 16, firstly in the Grenadier Guards and then Royal Signals as a communications Specialist. After 18 years' service, deciding on a move to civilian life. Kit also served as a part time police office in Grampian Police for 21 years, as a front-line officer in Aberdeen City.
Get in touch with Eldor experts: