ABB Authorized Value Provider
Eldor is an ABB control system integrator with the highest level of
partnership agreement: ABB Value Provider. As an Authorized Value Provider, we can deliver the entire product portfolio of ABB Control and Safety products, which
includes the shelf products, technical support, and projects covering ABB control systems such as 800xA, Advant, MasterPiece, Melody, Harmony, and more.

ABB is a global leader in power and automation technologies. Based in Zurich, Switzerland, the company operates in approximately 100 countries. ABB is among the world's #1 DCS vendors, industrial automation expert, software and service provider for optimized operations management in every process industry.
Cegal professional partner
Cegal is a professional partner delivering cloud solutions, software and consultancy within IT, geoscience and data management. Cegal have a business model based on delivery of scalable and recurring as a service solution. This enables E&P customers in the oil and gas industry to scale costs easily. With significant investments in product and services portfolio over the last years, Cegal now have a unique offering, and are well positioned for the future.
Eldor and Cegal are partners within Operational Technology where secure access to critical IT systems and operation of ICT infrastructure at offshore and onshore installations is an important prerequisite for remote support and operation. The solution Connect@Plant offers a complete security solution to control, protect and log all access to onshore and offshore installations and plants.
Honeywell System integrator
Honeywell Process Solutions (HPS) helps industrial customers around the world operate safe, reliable, efficient, sustainable and more profitable facilities. HPS offers leading technologies from the plant floor to the boardroom as well as comprehensive lifecycle services that help to ensure more productive and stable operations. A business unit of Honeywell International, HPS has pioneered process automation control for more than 40 years with a continuous evolution from legacy process control systems to today's leading innovations such as Experion® PKS, protecting our customers' investments in automation assets. With more than 12,000 employees around the world, HPS has the global expertise and breadth of resources to execute projects of every size and complexity in the oil and gas, refining, pulp and paper, industrial power generation, chemicals and petrochemicals, biofuels, life sciences, and metals, minerals and mining industries
Eldor is an authorized Channel Partner for Honeywell's award winning alarm management software DynAMo.
Håland Instrumentering partner
In addition to Eldor AS core business, Håland Instrumentering AS is capable of giving added value to customers through employees expertise, experience, and knowledge of the customers technical requirements within:
field instrumentation (pressure-, temperature-, level- and flow-instruments)
valves (control-, instrumentation-, safety-, subsea-valves)
ORS Consulting partner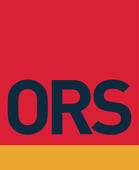 ORS consulting is our partner within highly specialized risk and safety advisory.
ORS Consulting was established in 2009 in an aim to provide cost-effective and to-the-point consultancy services. The company built its reputation as risk and safety consultants in the North Sea (Norway, Denmark, UK) where the offshore oil industry is exposed to major accident risks due to harsh environment, ageing installations and expanding subsea and deep-water operations.
Together with ORS, Eldor has delivered multiple HAZID's identifying cyber security risks for ICSS (Integrated Control Systems) and OCT (Operation critical telecom systems).
Process Safety Solutions partnership
Process Safety Solutions is a safety systems life-cycle management specialist supporting the oil and gas sector in the UK and overseas.
Process Safety Solutions provide support to clients both for onshore and offshore-based sites, harnessing our expertise and technology to resolve any system issues that arise.
Eldor and Process Safety Solutions (PSS) has formed a strategic alliance to bring Process Safety Management Suite (PSMS) to the market. The PSMS is a range of software designed for lifecycle management of Safety Instrumented Systems. This solution is more cost efficient and safer.
Do you want som more information? Talk to someone from Eldor: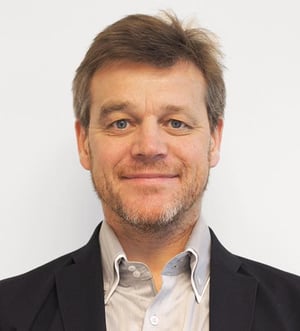 Ove Heitmann Hansen
Managing Director, Eldor Holding
Managing director
Change management and integrated operations expertise
Remote control and improvement process specialist
+47 917 87 024 or ove-heitmann.hansen(a)eldor.no
Ove Heitmann Hansen's background:
Ove is the managing director of Eldor AS and Eldor Holding AS. He has extensive management experience from different industries, including 25 years of experience within change management, integrated operations, remote control, and improvement processes.
Ove started his career in the Navy, before continuing as a researcher at the University in Stavanger, and as a Senior consultant in IBM, until he was appointed CEO of Eldor AS in 2011. Ove is educated from the Naval Academy, and additionally holds a bachelor's degree in Economics and Informatics, a Master's degree in Industrial Economics, and a Master's degree in Change Management.
Get in touch with Eldor experts: