Control & Safety Systems
The components in a control and safety system has an expected lifetime from 5 to 25 years. This means that after just a few years of production, you will find that you might have obsolete components and systems, and that upgrading to the newest solutions might not always the best approach.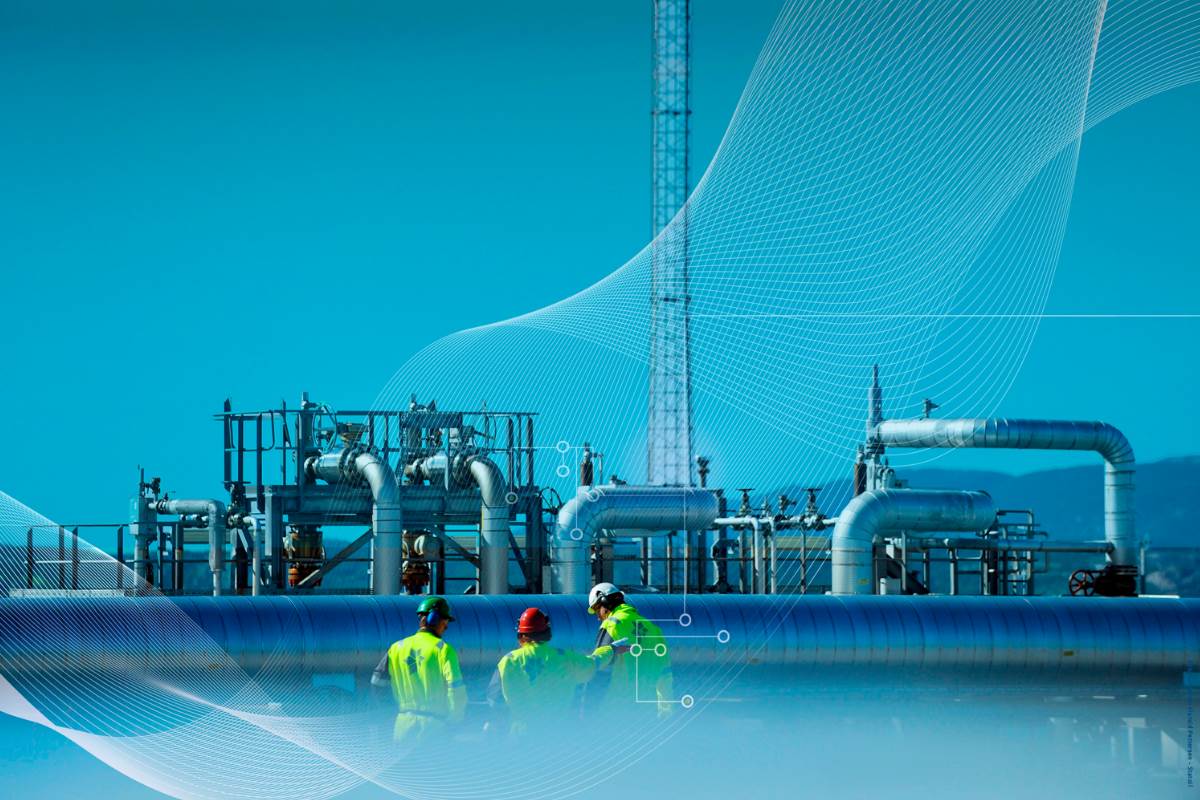 Our approach to control and safety systems includes:
A great option to consider is lifetime extension of systems, considering that obsolescence comes in many facets:
No spare parts available

No software updates available

No support personnel available
...and the list continues.
Our bold ambition is to ensure optimum lifetime extension of systems, while balancing the risk of a failure versus shutdown, finding opportunities to perform mitigation actions and ensure planned lifetime of the facility is reached.
1. Systems integrator
Eldor is a
systems integrator and we deliver cost-efficient control and safety system support, and modifications. One of our specialities is lifetime extension of obsolete systems with extensive in-depth expertise in ABB Advant / Master and 800xA systems.
We can refurbish Power Supplies for ABB ICSS cabinets.
Our proven, in-use, efficient, and lean delivery model is tailored for small to medium projects, and we deliver cost-efficient and safe modifications for control and safety systems.
Typical examples are: upgrade of controllers, modifications to logic. For minor to small modifications we cover engineering, system changes, and documentation (LCI). This is often done for operations directly. We also cover system support contracts with telephone support, spare parts, emergency response, onshore and offshore support, and reference (test) system hosting.
For EPCI contractors we offer a cost-efficient alternative to buying from the system suppliers, and we can demonstrate cost savings.
For larger projects, or if the customer wants to run parts of the project themselves, we offer our expert expertise as consultants to follow up deliveries from OEMs. An example is the job we did for ConocoPhillips on JOMP. We support any delivery model and have got our own in-house 800xA test systems.
2. Lifetime extension for obsolete systems
Technical systems have a limited lifetime typically in the range of 5-30 years. Support and operation of obsolete systems is a challenge. Keywords are: part failure, lack of expertise and support, and cyber security issues. The best approach is to plan for obsolescence from day one of a development project. However, this is seldom done. Most often this is dealt with too late in the lifetime of a system.

We are experts on developing obsolescence management strategies and recovery for obsolescence projects. When selecting a strategy, our aim is to avoid re-engineering and testing, and minimise the need for shutdown. It is all about managing the risk. Rip-and-replace strategies are extremely costly and should be avoided.
3. Obsolescence management
We deliver services to assess the gaps between your documentation and your installed base. To ensure you have full control when doing modifications, or any incidents is triggered by technical equipment failing.
Obsolescence management is a discipline used at all phases of an item's life cycle to ensure an item and its sub items can continue to fulfil their requirements over their expected useful lifetime. Being obsolete can be a result of hardware components and spare parts are not available and produced anymore. There is no system support anymore, no virus patching and nobody with the required expertise. It is important to keep a dynamic overview of the equipment becoming obsolete. If this kind of equipment breaks down or if any software become corrupt, A disaster recovery- or a fallback plan will reduce the impact of the incident.
We have a systematic approach and an established method of performing obsolescence management.
4. Operational documentation and engineering services
Backlog of red mark-ups can in some cases be a challenge. We help our customers keeping these documents updated with a fast track QA and updated service. Typical documents are:
Cause and Effect diagrams (C&E)
Smart Plant Information (SPI) database
Shutdown Block diagrams
System Control Diagrams (SCDs)

Safety Requirements Specifications (SRS) and Safety Analysis Reports (SAR)
We can document a typical update time of 3 days from mark-up until the document is checked, approved and updated.
5. OT Cyber Security and network specialists
Highly experienced specialists, project management and technical consultancy – delivering operational, maintenance and modification support. Eldor's experts have experience with the typical industrial technology used in an offshore and onshore asset, and knowledge of the appropriate technology to fill the digital gaps. We may assist you as part of your organization, executing services on your behalf or through Eldors own project organization, with support from our technical environment or/and our Project Control and LCI departments.
6. Service Level Agreements
Eldor has service level agreements with different customers on both ABB control system and Honeywell DynAMo.
We offer:
24/7 telephone support/service desk

1st to 3rd line support, with support from the OEM for 4th line support

License management
OS and anti-virus patching
PMA visits
System modifications and maintenance
For more information, please contact our Service Manager, Ola Guldbrandsen.
7. How can we get started?
Our delivery model is based around our in-house experts on the ABB control and safety system, and for other systems we have an extensive partner network. Depending on the scope, Eldor may support any delivery model. From expert consultant to full engineering and system supplier roles.
Our contribution to major greenfield developments or major retrofits are expert consultants that follow-up on deliveries, on behalf of the customers. Our management system is optimised for "single" discipline small projects.
Recommended approach:
Invite Eldor to a small modification workpack or a study. Why not get a competing quote and see how we compare?

Delivery model can be anything from system expert consultants, modification workpacks, "single" discipline modifications of feed studies, etc.
Clients may select how much of the project they choose to outsource.
An ideal first project may be a feed study, a small modification work-pack, or a system health check.
REFERENCES
Please have a look at our references cases from our previous work
COMPARE AND LEARN
Advantages and disadvantages of buying from channel partners vs OEM
EBOOK
Free overview of control and safety systems suppliers and integrators
In this document you will get an overview of the different system suppliers and integrators working in the oil and gas industry in the North Sea.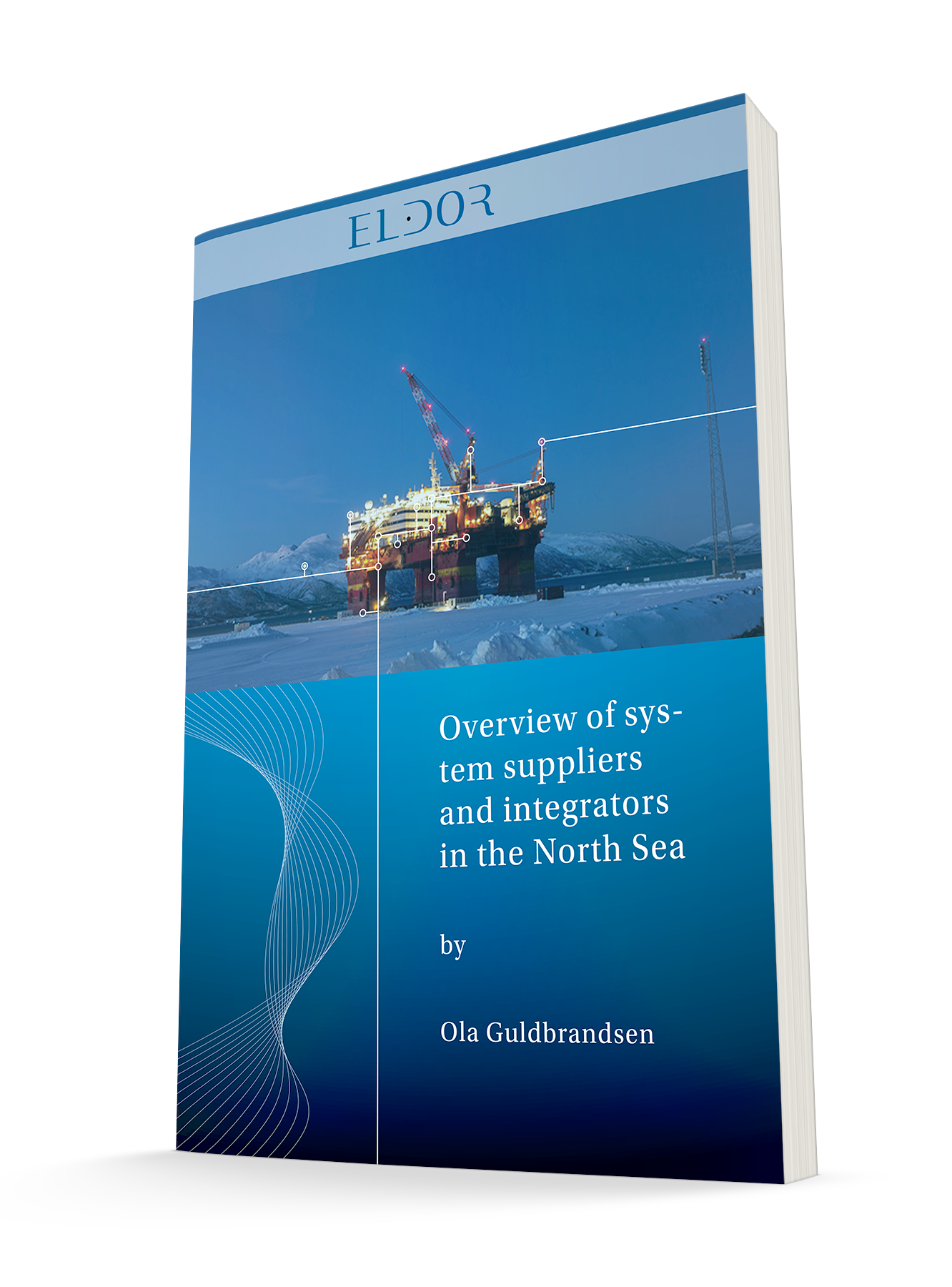 CONTACT US FOR MORE INFORMATION