Eldor
Blue Unit: Now an Eldor company
Eldor is pleased to announce that Blue Unit AS is now a company in the Eldor group! Blue Unit is a technology company focused on water quality management.
---
Eldor is pleased to announce that Blue Unit AS is now a company in the Eldor group!
Blue Unit and Eldor concluded the acquisition on Wednesday the 8th of December where Eldor is buying 87,5% of the shares in Blue Unit. The remaining 12,5% of the shares will be held by David Owen, the founder of the Blue Unit technology.
Blue Unit is a technology company located in Odense, Denmark, focused on water quality management, particularly for fish-farm related needs. The company holds patents for a centralized data acquisition system and sensor technology.
Blue Unit will be a part of Eldor's growth towards the future where technologies in green verticals like water quality shall play an important role. Blue Unit will remain as a brand name and Danish entity in the Eldor group.
"The near-term purpose of the acquisition is for the Eldor group to get a place within the fish farming industry, as a way to strengthen our portfolio and outlook for the future," says Børge Richard Kolstad, CEO of Eldor Holding. The unique match between Eldor's engineering competence from advanced and complex processes and Blue Unit's patented technology and biologist competence makes a good foundation for our ambition to become a leading supplier in systems for water quality.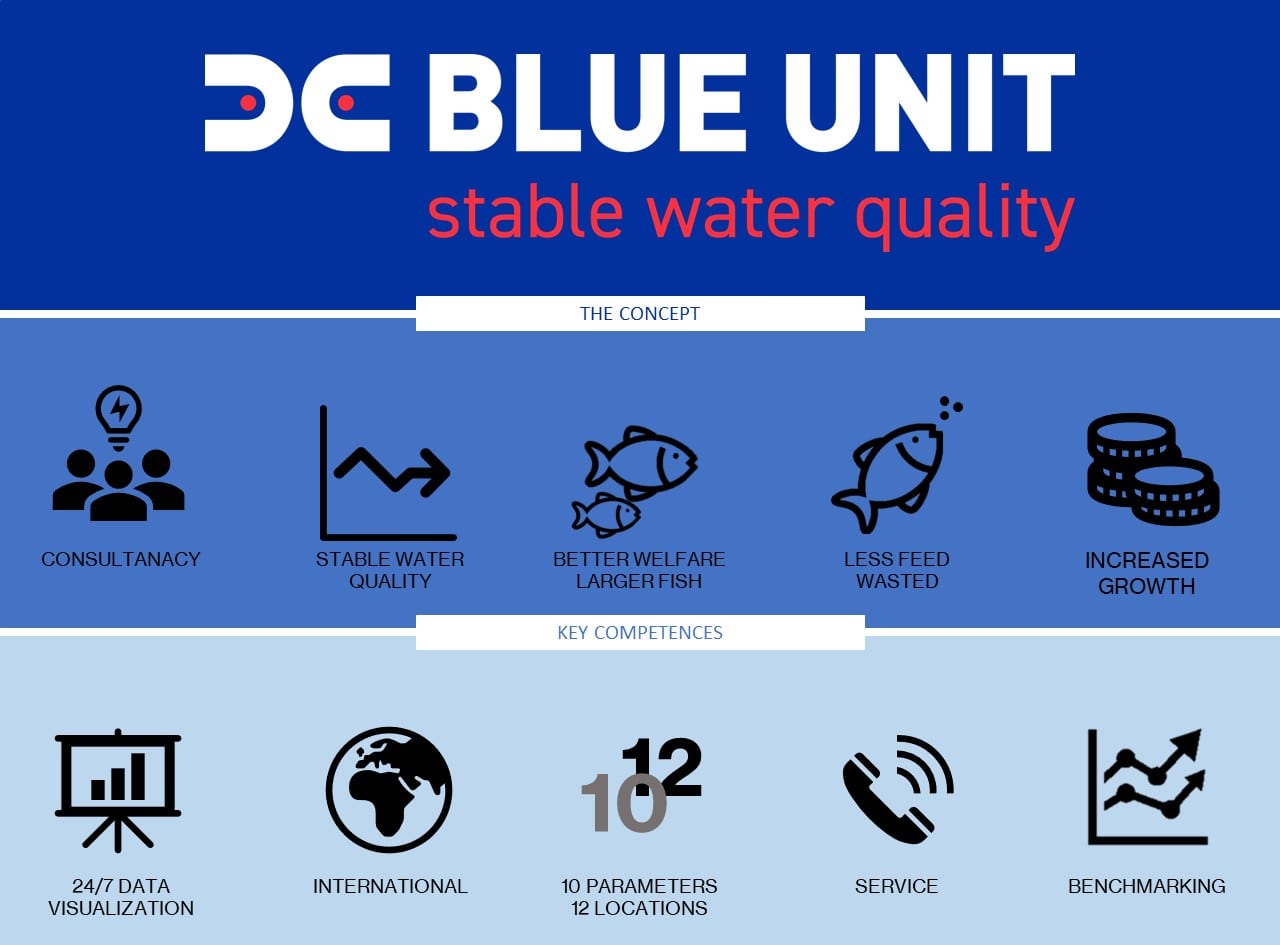 Blue Unit was founded as a consultancy specializing in water quality management for closed fish farms and Recirculating Aquaculture Systems (RAS). The challenge was a lack of reliable water quality data that could be used to advise the customer. This started the idea to build a centralized sensor cabinet, the Lab Station, which can measure water quality across RAS farms. On top of that came the data platform to visualize data and calculate all important machine performances. The first early commercial Lab Station came to the market in 2017, version 1. It was further modified and improved to a more comprehensive and precise version 2.
Blue Unit's technology started as a system visualizing data, similar to a scada-system. Now Blue Unit's system is processing the data to be able to tell where, when, and why there is a change in the water quality, long before a sensor can measure the change.
About Eldor:
Eldor was established in Stavanger, Norway in 2006, by passionate engineers with extensive experience within system engineering of automation, telecommunication, instrumentation, and integrated and remote operations. Today, Eldor has its main offices in Stavanger and Aberdeen. Eldor are experts in engineering, modifications, and maintenance of integrated control and safety systems (ICSS/Scada) and telecommunication systems, as well as human factors, process- and alarm optimisation.
For more information, you may contact:
Børge Richard Kolstad (+47 905 58 833 or borge.kolstad@eldor.no) or
Geirmund Vik (+47 456 51 367 or geirmund.vik@blue-unit.com)