Honeywell Cybersecurity Symposium
Eldor invited our customers to Honeywell's Cybersecurity Symposium, where they will present best practises and latest news within cyber resilience!
---
As Honeywell Channel Partners, Eldor is proud to invite our customers to join Honeywell's Cybersecurity Symposium from Nov. 30 - Dec. 03.
Join OT cybersecurity thought leaders and experts from the Honeywell Industrial Cybersecurity team, for daily webinars to learn about the latest topics on cybersecurity, best practices to improve your cyber resilience, and automated tools to improve cyber efficiency. Cybersecurity has never been more important in times of remote operations. Continue to increase your cybersecurity knowledge by learning from the experts in Industrial Cybersecurity.

Attend this symposium exclusively organized for customers by Honeywell on behalf of our partner network.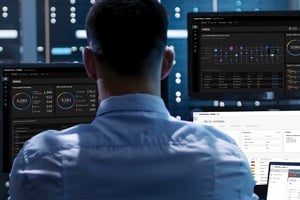 Topics & Speakers:
1.

Current Threat Landscape and Latest Attacks
Speaker: Eric Knapp, Senior Fellow Honeywell Industrial Cybersecurity

2.

Top Actions to Undertake to Improve your Cybersecurity Resilience
Presenter: Subodh Singh & Edwin Wade, Honeywell Cybersecurity

3.

Best Practices to Improve Cybersecurity at Your Site Through Automated Tools
Presenters: Anu Dickinson - Offering Manager & Mike Baldi – Principal Software Engineer, Honeywell Cybersecurity

4.

9 Keys to Protect Yourself From the Number 2 Threat Facing the OT Environment
Presenters: Matt Wiseman, Global Leader, SMX Product Marketing, Honeywell Industrial Cyber Security
Each of the topics will be broadcasted live three times a day. Tune in at a time that is convenient for you and ask questions directly to the experts at the end of each session.