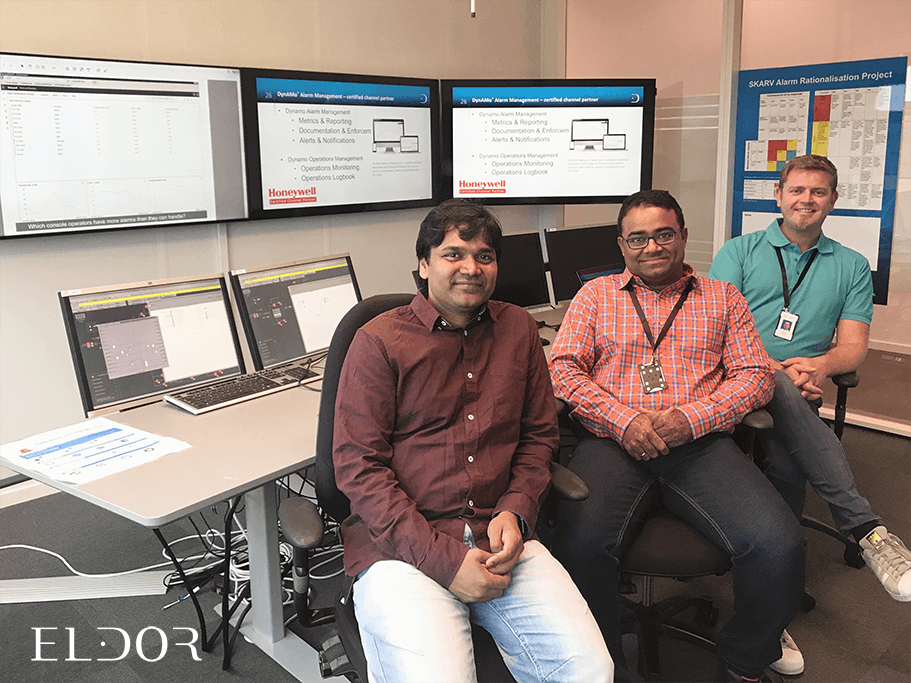 After signing a Software Solution Provider agreement with Honeywell Process Solutions in January 2018, we have been growing our capabilities within DynAMo.
The latest addition to our team is Nitin Moghe. He will join Sudarsan Prathipati and Arvid Halrynjo within the Alarm Management team. We are setting up demo systems as we speak, and we are inviting you for in-depth demos after the summer break.
DynAMo Alarm and Operations Management is a portfolio of award winning Alarm Management and Operations Management software, scalable to your sites exact requirements. DynAMo delivers everything from alarm system benchmarking and compliance, to predictive monitoring, analytics and built-in alarm rationalization tools.
The DynAMo suite can be individually deployed on any DCS supervisory control system or deployed as a complete unified solution, ensuring complete operation integrity – taking the risk out of operations and providing better plant performance.
If you are interested in a hands-on demo of the multi award-winning Alarm Management software, feel free to contact us.