Partners
Boosting Efficiency & Safety: New partnership between Eldor and Option
The alliance of Eldor and Option and our merged capabilities form a platform for aiding customers in achieving seamless remote operations, improved safety, and cost reduction.
---
In the rapidly changing technological world of today, synergy and collaboration are the lifeblood of flourishing businesses. In light of this, Eldor and Option have formed a strategic alliance, marrying their respective specialties to offer exceptional services to the Oil & Gas and Shipping industries. This article provides an in-depth exploration of this union, revealing the roles of each participant and the benefits brought to their valued clients.
A Union of Excellence
Eldor stands out in the design and engineering of a variety of control systems, alarm systems, control rooms, and remote operations. Their expertise in establishing flawless connections between drilling rigs and onshore offices has carved their reputation in the industry.
Simultaneously, Option shines in gathering and disseminating critical data, which serves as a vital input for Eldor's systems. Furthermore, Option facilitates the indispensable connectivity required for remote operations. The result is a potent partnership that meets the emerging needs of their customers.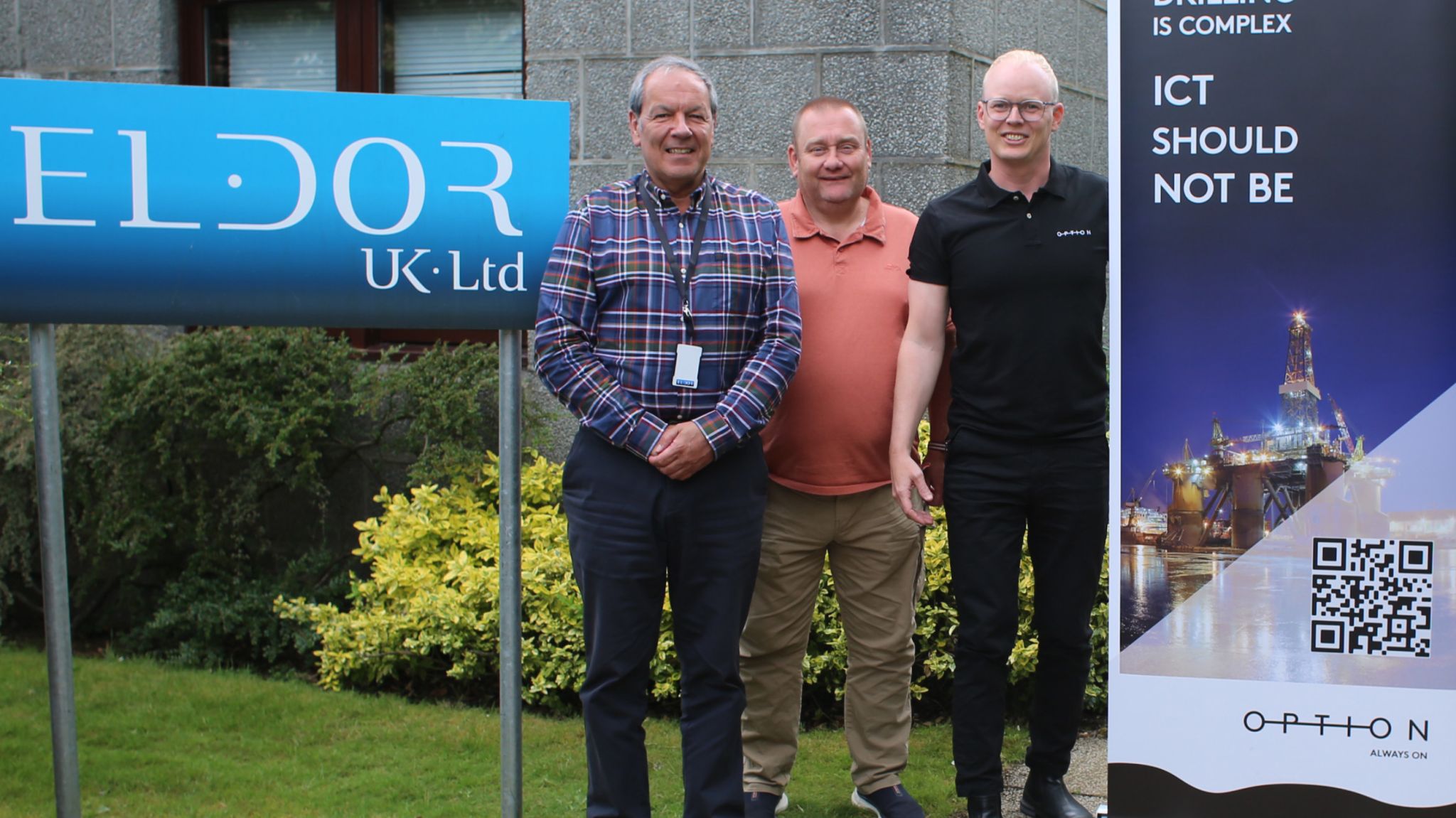 Realising the Potential
The partnership between Eldor and Option enables clients to enjoy heightened efficiency, augmented safety, and reduced expenses by capitalising on their combined strengths. A key advantage is the seamless integration of offshore drilling rigs and onshore offices. Remote operations, made possible by Option, allow companies to drastically minimise the onboard workforce, leading to reduced costs and enhanced safety by lessening human involvement in potentially risky environments.
The Power of Data
Option's prowess in data collection and transmission is central to this alliance. Supplying Eldor with necessary data, allows the optimal functioning of Eldor's control and alarm systems. The uninterrupted transmission of real-time data guarantees prompt decision-making and optimised operational efficiency.
A Total Solution
Beyond their core services, Option also provides extensive IT consultancy services. This all-encompassing strategy enables Eldor to deliver comprehensive solutions to clients, meeting their wide-ranging business requirements. From engineering and installation to operational monitoring and demobilisation, the combined might of Eldor and Option attends to all aspects, promising a smooth and thorough experience for their customers.
The strategic alliance of Eldor and Option speaks volumes about the strength of collaboration in the modern competitive business world. Our merged capabilities form a powerful platform for aiding customers in achieving seamless remote operations, improved safety, and cost reduction. As we continue to innovate and evolve in unison, Eldor and Option are poised to leave a profound imprint on the Energy and Shipping industries, propelling efficiency, and progress in an ever-evolving world.