ONS
Meet Eldor at ONS Technical Sessions!
Eldor will be speaking at ONS Technical Sessions about Artificial intelligence for real time control.
---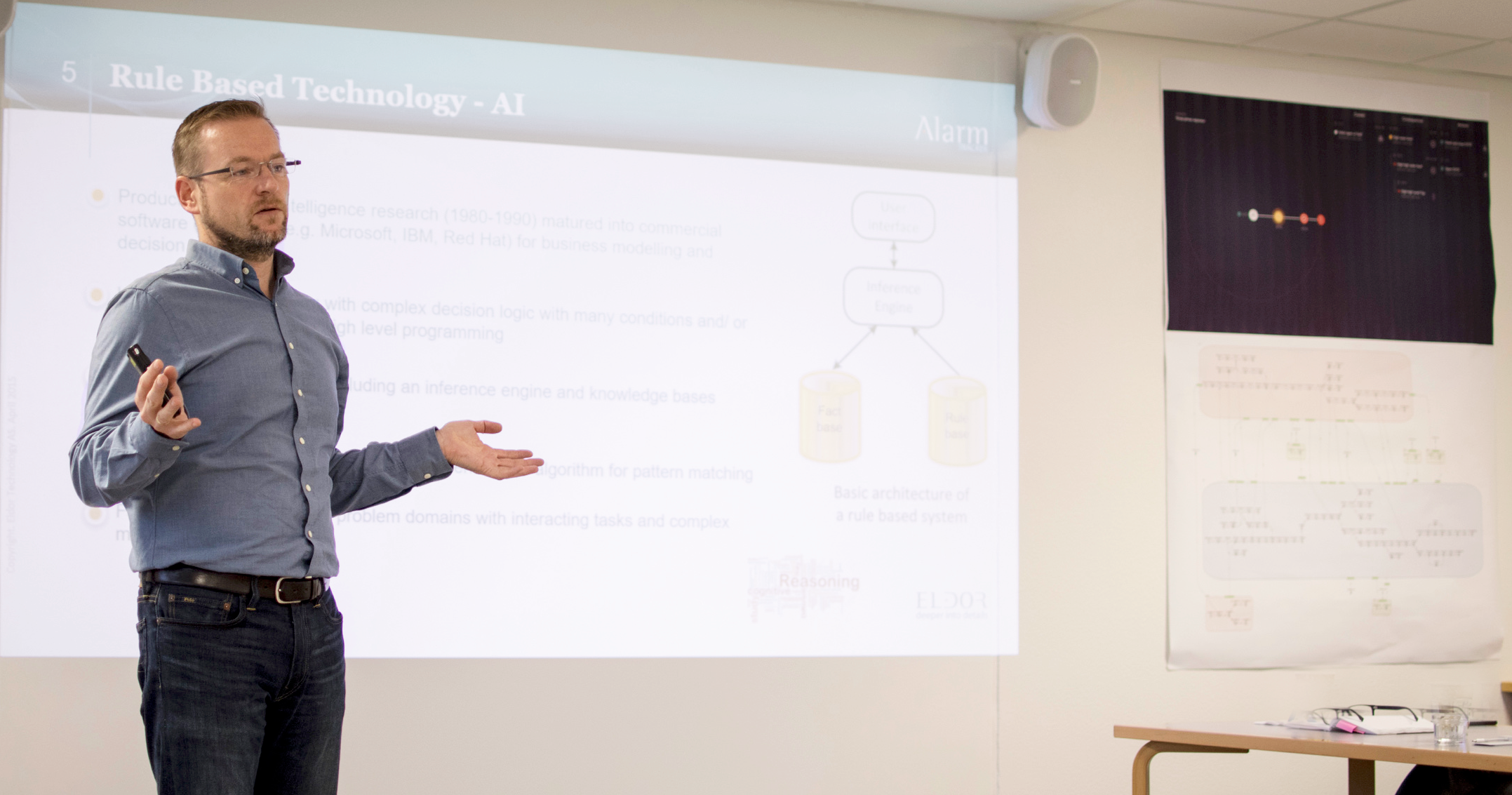 Managing director of Eldor Technology, Bjarne André Asheim, will be giving a presentation on Artificial intelligence for real time control during the ONS Conference in Stavanger. The lecture will take place on Tuesday the 28th of August (13:00, Hall 10) in a technical session on Digital operations and Artificial Intelligence.
ONS has the following description on the topic for this session: "The application of robotics or autonomous technologies in offshore oil and gas is seemingly endless and the industry has only scratched the surface of what is possible. What is the potential for more effectiveness and autonomy in operations of offshore oil & gas facilities?" It will be a very interesting session with Eldor and a few other companies.
Eldor will also be present in the exhibition area at ONS Innovation Park 2018 in Hall 8, on a shared stand arranged by the Norwegian Research Council, to promote our development project, the AlarmTracker. AlarmTracker is a tool that will help the operator make the right decision when an abnormal situation occurs, and as such increase production and reduce down-time. AlarmTracker finds the root cause of the incident immediately (in real time) and will suggest the best counteraction.
After three years of development and successful pilot plant testing, the AlarmTracker will be one of the first available products for improved production effectiveness based on artificial intelligence and the use of real time big data.
Please note that admission to the technical sessions at ONS is included in the general admission pass. More info may be found here: ONS
If you are unable to meet us on the stand, please register to our event at Gulating Pub in Stavanger, using the button below. Our event is on Wednesday the 29th of August from 16.00-18.00.