This year in Eldor
We are rounding up for Christmas by looking back at this year in Eldor. Wishing you all a great and safe 2021!
---
Looking back at our business in 2020, I think we can all agree that this year has been quite different to any other and how most of us would have imagined it would be. The Covid-19 pandemic has impacted every company and industry across the world, which includes Eldor. We have been working extra hard this year to adapt to the new way of dealing with our clients and delivery of our services, plus being able to look into new industries and opportunities. Including of course, looking after how we service our customers during these difficult times.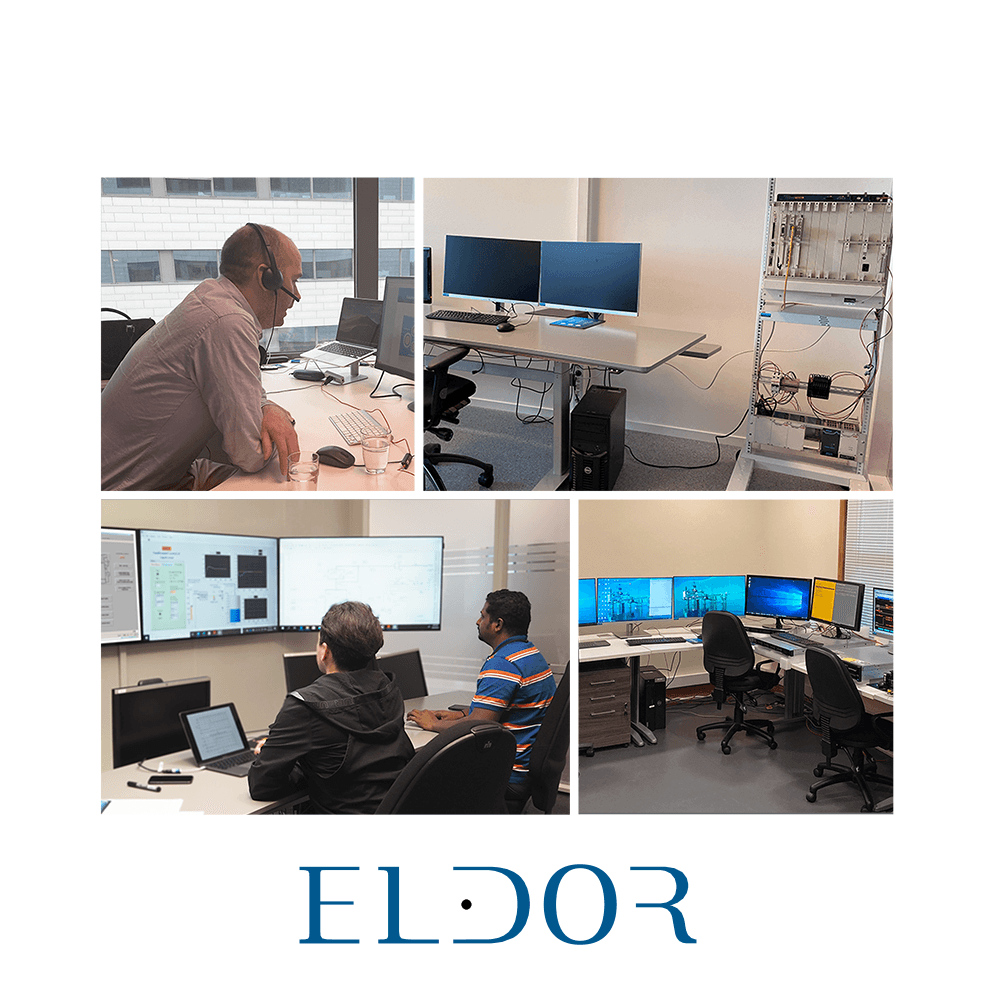 The year started off great for our sales department. In January and February, we got orders of around 13 MNOK, which gave Eldor a very positive outlook for Q1 and how the year would develop. Then in March, like everyone else in business we hit a brick wall with the arrival of Covid-19. Norway stopped completely with a 100% lock down on all businesses. However, we had an Ace up our sleeves, as we were lucky to have our UK arm of the company based in Aberdeen. There was a steady stream of orders in the pipeline coming in, due to the success of winning projects in 2019. However, due to some of our UK clients furloughing some of their staff, a decline in orders followed in April and May. Still, the UK bounced back strongly, and June turned out to be the best month this year for our Aberdeen branch.
The summer months in Norway were quite dry, not only with the weather outside, but also in the sales pipeline. We had no orders at all coming in during August. This was a trend unfortunately that didn't improve until late September. Then, quotes in the pipeline started to convert again into orders for the Norwegian team, especially in November. What have we learnt and what has been made very clear from this exceptionally different year for Eldor, is that we are a team who are very dependent on each of the business streams within Eldor. As one country office has been active, the other has been quiet, and this has changed throughout the year. There is no doubt that our UK office is doing very well, and will even go above budget for this year, while our Norwegian branch will probably reach about 30% of sales budget. So as a team without our colleagues in the UK generating revenue for the business as a whole, Eldor could not have been in such a strong position as we are now at the end of Q4 2020, and ready to take on 2021.
It is also clear that there will be a lot more alarm projects next year. In Eldor, we are also in the process of delivering new alarm projects in the UK. This will be very educational for our Norwegian branch as projects in the UK are often more specific and defined than in Norway, which will give Eldor a competitive advantage in Norway as well. We have also developed our alarm services further, in that we can now deliver KPI report and status of alarms to customers, with or without alarm management tools. Also, we can offer feed services to our clients on the best Alarm solution for their location along with reviews of the installed base Alarm Philosophy documentation to ensure compliance.
Remote operation is something that Eldor has been working on for years in Norway, and with the coronavirus pandemic, the demand for ensuring safe remote operation of assets has grown. There have been plenty of projects where we have had to figure out how to service our customers remotely, as there has been travel restrictions as we all know, along with each country's recommendations to have minimum contact with others, via social distancing. A part of the increased interest in remote operation has also been about establishing safe remote access and increase cyber security routines, which are also important when people are working from home.
Another part of our development and expansion of solutions to our clients has been to launch a process optimisation service by offering remote and on-site loop tuning. Eldor is proud to have a great partner in Control Station, to be able to offer their solution to help our customers. We are also focusing on delivering great service support, despite the current situation, to our customers. This we are doing via our SLA offerings and currently Eldor have 4 SLAs. This is an area where we want to develop further in the future, by being able to offer cost effective SLA packages to other clients, both in Norway and the UK.
Eldor wishes to thank all of our customers and suppliers where ever you are based, a happy festive season and hope that 2021 will be better and safer for everyone!