Eldor
Happy new year from Eldor!
We in Eldor are looking forward to a new year with all the possibilities it brings!
---
We want to thank everyone who worked together with Eldor in 2019 to achieve our common goals! I want to especially thank all the Eldor employees who made it possible for us to meet the expectations, without you it would not be possible. 2019 was a year with a lot of changes and development in the Eldor group.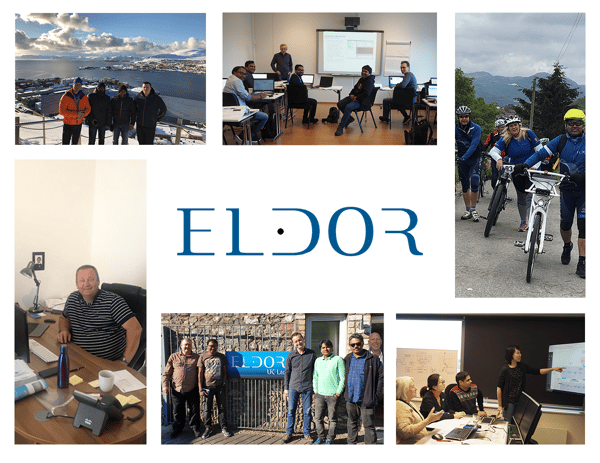 In Norway we have been in contact with many new companies and now have more customers and projects than ever. We are very happy to be able to help and cooperate with so many people and businesses, and especially all the clever engineers that are vital for us to successfully deliverer projects and support to our customers. We still need more engineers in Norway.
We were focusing a lot of our efforts in the UK and have been hiring more people. We still have some open positions for those interested. We want to thank our Strategic Alliance Partner in UK, Process Safety Solutions, for a great year of cooperation, and look forward to continue this in 2020!
Also, our development company Kairos Technology (formerly Eldor Technology) got some new investors and rebranded their product to Kairos - Control Room Assistant as a part of this change. Eldor still remains the largest shareholder and investor of Kairos Technology.
We are looking forward to a great year with more changes, further development and hopefully lots of new opportunities to chase. We can't wait to see what this year brings!