Yara
Eldor visits Yara – Developing the first onshore scenario for AlarmTracker
Eldor visits Yara to develop scenario for AlarmTracker
---
As a part of the development of AlarmTracker, the Reference User Group (RUG) was challenged to develop an onshore scenario. Yara immediately responded by inviting Eldor to their Ammonia plant in Porsgrunn. With many interesting cases to choose among, the AlarmTracker developers was invited to a tour around the plant in order to better understand the complexity of producing Ammonia.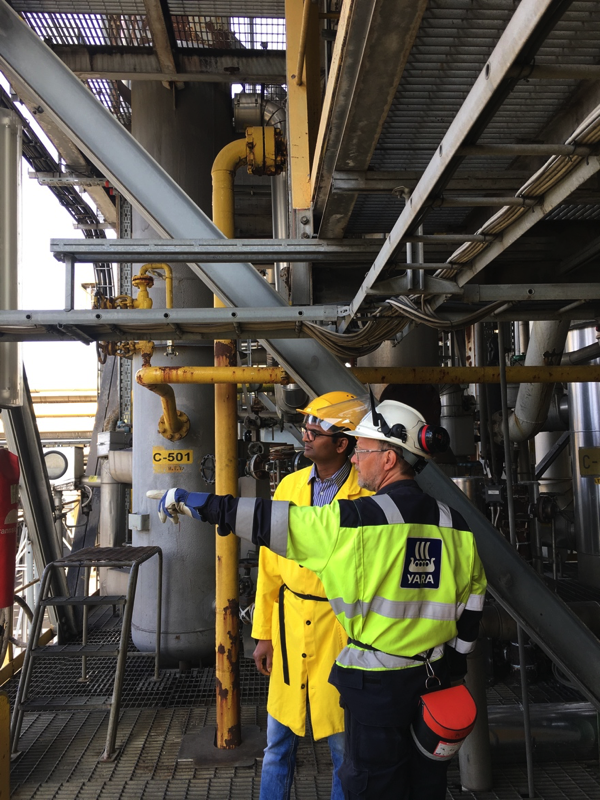 The onshore scenario demonstrates how the AlarmTracker will give the operator decision support while operating the plant. The purpose of the development of AlarmTracker is to capture all necessary information, in order to give the operators real-time decision support, which will increase the quality of the decisions of the operators, and possibly reduce downtime of the site.
This visit to Yara was a great opportunity for the AlarmTracker project, and for demonstrating the tool and its benefits, in an onshore environment and different industry. Digitalisation and combination of technologies should give Yara an advantage and better understanding of their plant. In addition; a better work environment, optimised production, and operators with real-time situational control. Eldor is looking forward to collaborating with Yara.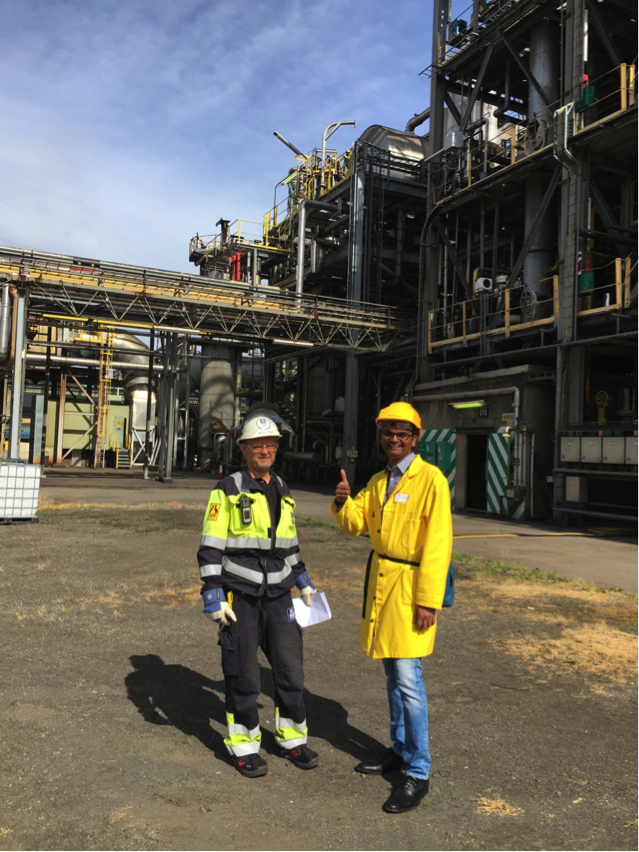 We want to thank Yara for the great hospitality and a most valuable visit to develop an onshore AlarmTracker scenario.