The Danish Hydrocarbon Research and Technology Center (DHRTC) annual report 2018 was issued in May. Eldor Technology has a close relationship with DHRTC and DTU. In fact, the technology embedded in our product Kairos - Control Room Assistant is based on the theories from Professor Morten Lind and the excellent research performed at DTU as a part of the DHRTC (the project is still called AlarmTracker within DHRTC/DTU).
We are proud of being one of the industry partners of DHRTC and are now running two pilots where our solutions are tested and improved in real-world scenarios offshore. Together with DHRTC, we are committed to develop and deliver technological solutions for improving the oil and gas production. The first products are ready for commercial sale and implementation in the fall of 2019.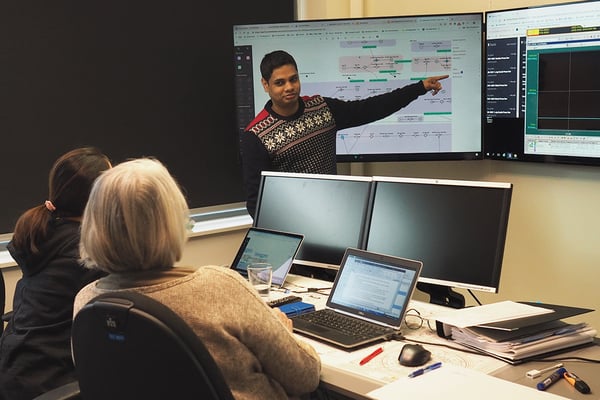 Lu Li and Sarah Berge from Eldor Technology (left) and Sharat Kumar Pathi from DHRTC (right)
The AlarmTracker is one of many innovative solutions being researched and developed as a part of the DHRTC. Have a look at the impressive annual report here, you will find information about the AlarmTracker project here.
We look forward to further cooperation with DHRTC and DTU in the future, and hope that the young talents continue joining our company Eldor Technology Aps, after finishing their academic career.